Get Out of your Skull Project 
10 till 29 08 2021, de Zilverhof in Ghent, Belgium -
05 till 19 09 2021, La Providence art center in Ille sur Tet, France -
15-10 till 7-11 2021, World Art Delft - WAD in Delft, the Netherlands -
17 till 21 01 2022 Arti et Amicitiae - ArtSpace in Amsterdam, the Netherlands
28-01 till 06 -02 2022 de Leutfabriek art center in Sas van Gent, the Netherlands
​​​​​​​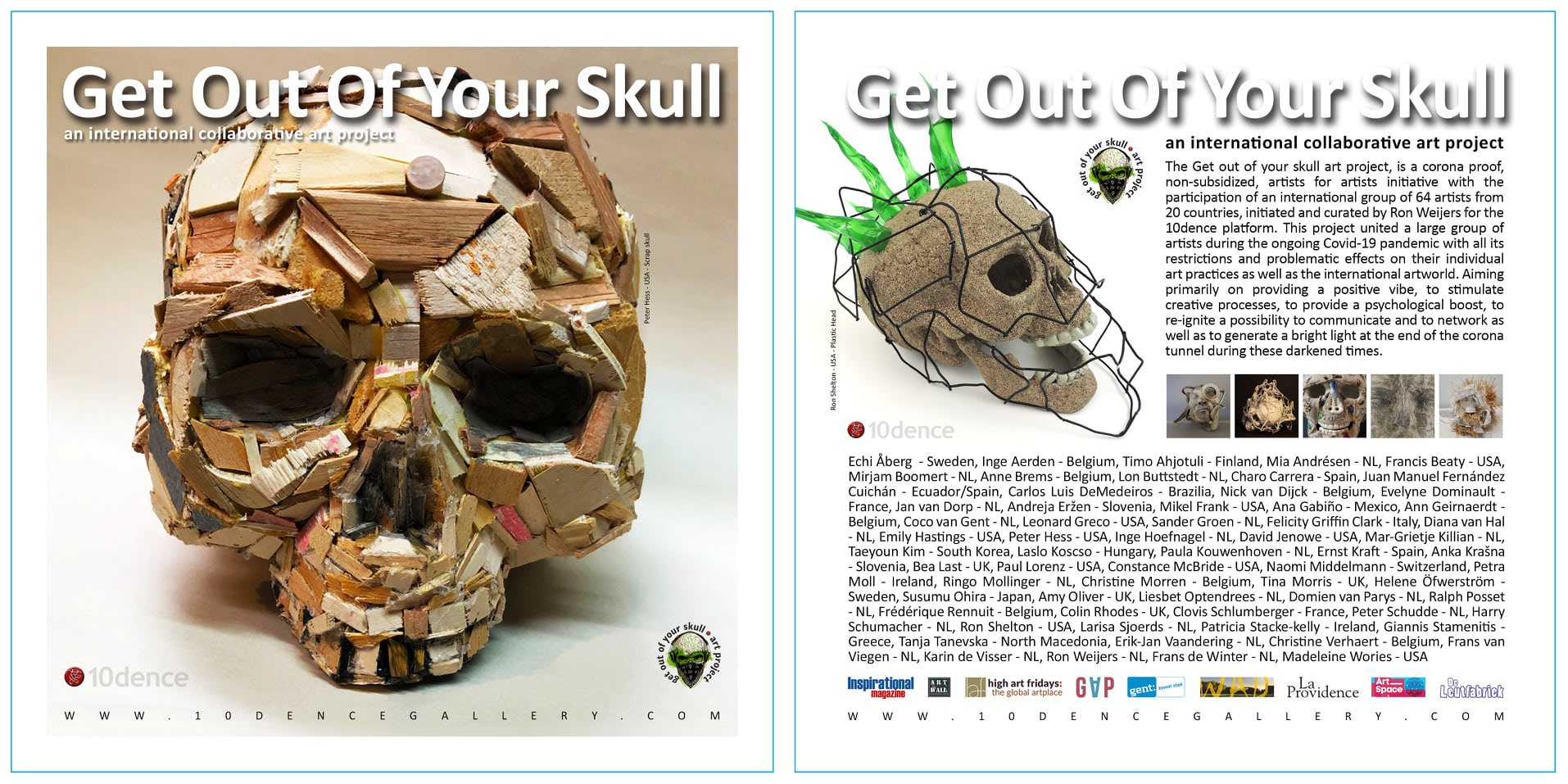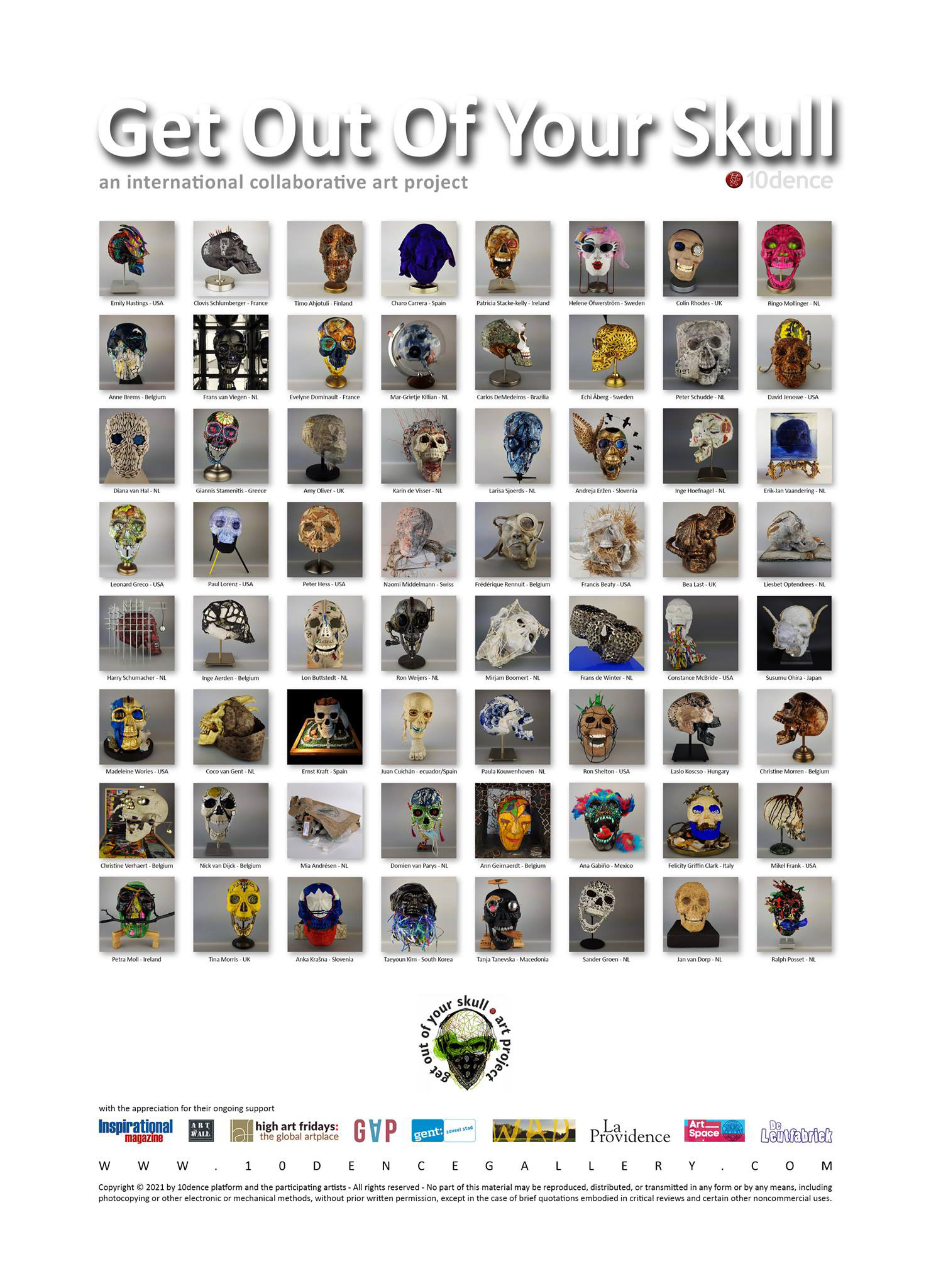 REFLECTIONS C19 12 november t/m 31 januari 2021
Reflections C19 is het thema voor dit komende seizoen bij World Art Delft. Het jaar 2020 zal de geschiedenis ingaan als het jaar waarin de corona-pandemie uitbrak en de maatregelen van overheden om de verspreiding tegen te gaan hele samenlevingen heeft stilgelegd. Het is een tijd waarin de mens wordt teruggeworpen op de essentie van wat ons tot mens maakt, doordat een groot deel van onze normale bezigheden simpelweg niet meer uitvoerbaar zijn. Dat schept ruimte en kansen om op een nieuwe manier met onze waarden en fundamenten om te gaan. Zoals dat ook na de pest en later ook de na cholera-uitbraak is gebeurd, doet het ons nadenken over wat de essentie is van wie wij zijn als mens. Cultuur is bij dit proces onontbeerlijk, niet als leuk iets voor erbij, maar als onlosmakelijk onderdeel van de eerder genoemde essentie.
Met werk van: Ad Arma, Olaf Zefanja de Baar, Erna Booman, Simone Ten Bosch, Lon Buttstedt, Huibert van Dorp, Jan van Dorp, Jan van den Dungen, Frank Eerhart, Sunny Gardeur & Ava Schmitt, Nico Hemelaar, Paul van Beek & Noëlle Joosen, Sarah Linde, Susumu Ohira, Els Otten, Jan van der Putten, Marius Quee, Jan Radersma, Marieta Reijerkerk, Harry Schumacher, Larisa Sjoerds, Dodog Soeseno, Guido Sprenkels, Anja Steketee, Gert Strengholt, Akiko Suzuki, Bert de Turck,
Frans van Viegen
, Ron Weijers, Frans de Winter, Gerrit de Wilde, Kentaro Yokouchi.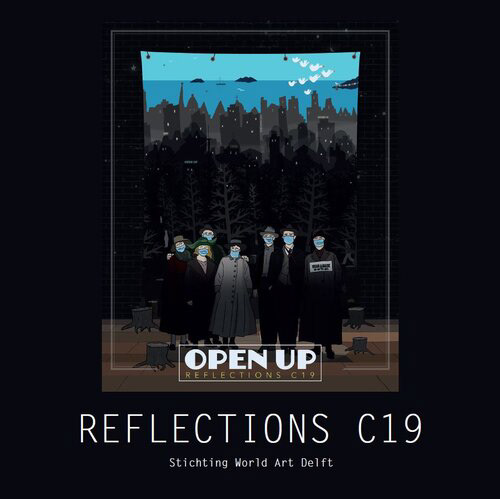 Jennifer Perlmutter Gallery 3525 Mt. Diablo Blvd. Lafayette CA 94549
DoorDeBankGenomen II - Laren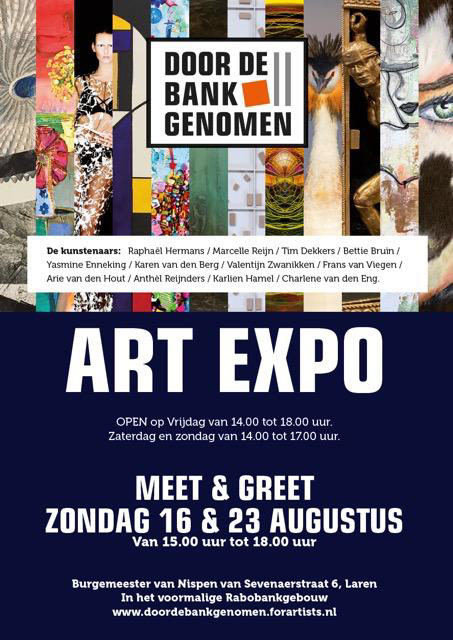 Contemporary Collaboration 2.0
Pulchri Studio's - The Hague - 5 September till 27 th September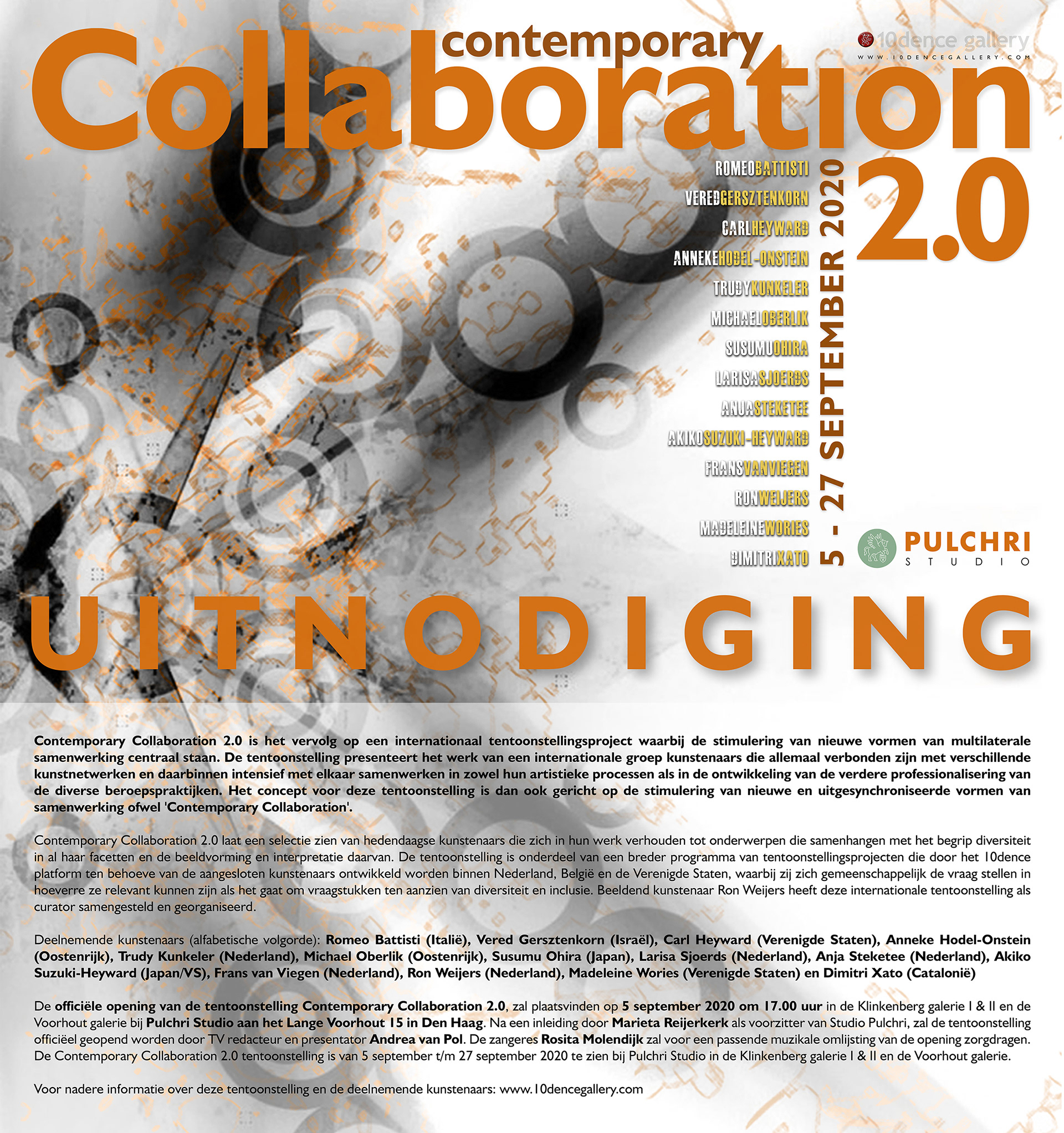 Overview of new work STAYHOME part of new lenticulair CITYenCOUNTERS created during Corona lockdown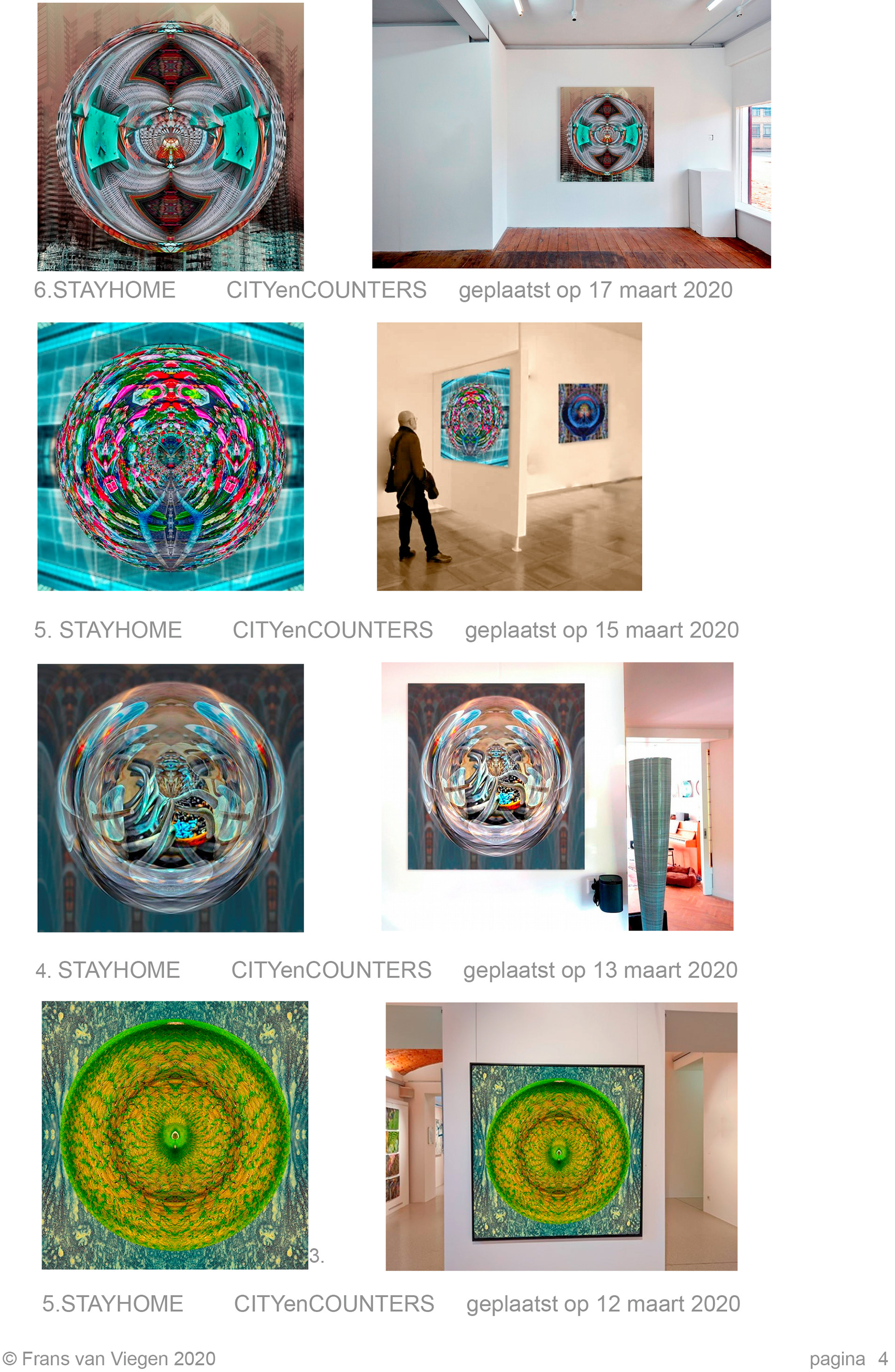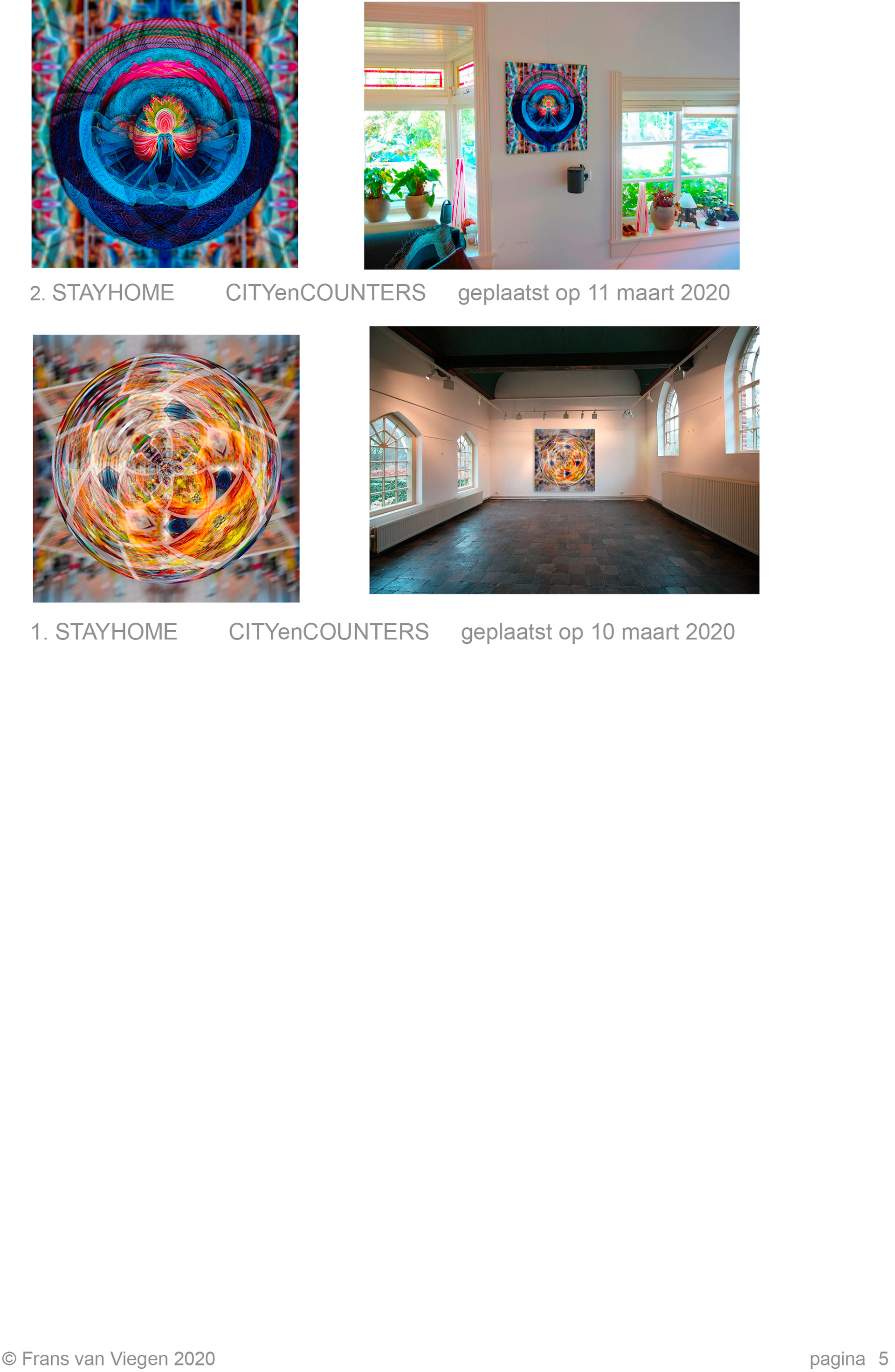 I asked a representative number of viewers to select their top 5
and below are the results, with some of their comments in Dutch
at MIR Museum (Museum Im Rathaus) - Rathausplatz 1 in Gleisdorf - Austria 
January 9 till January 31 2020.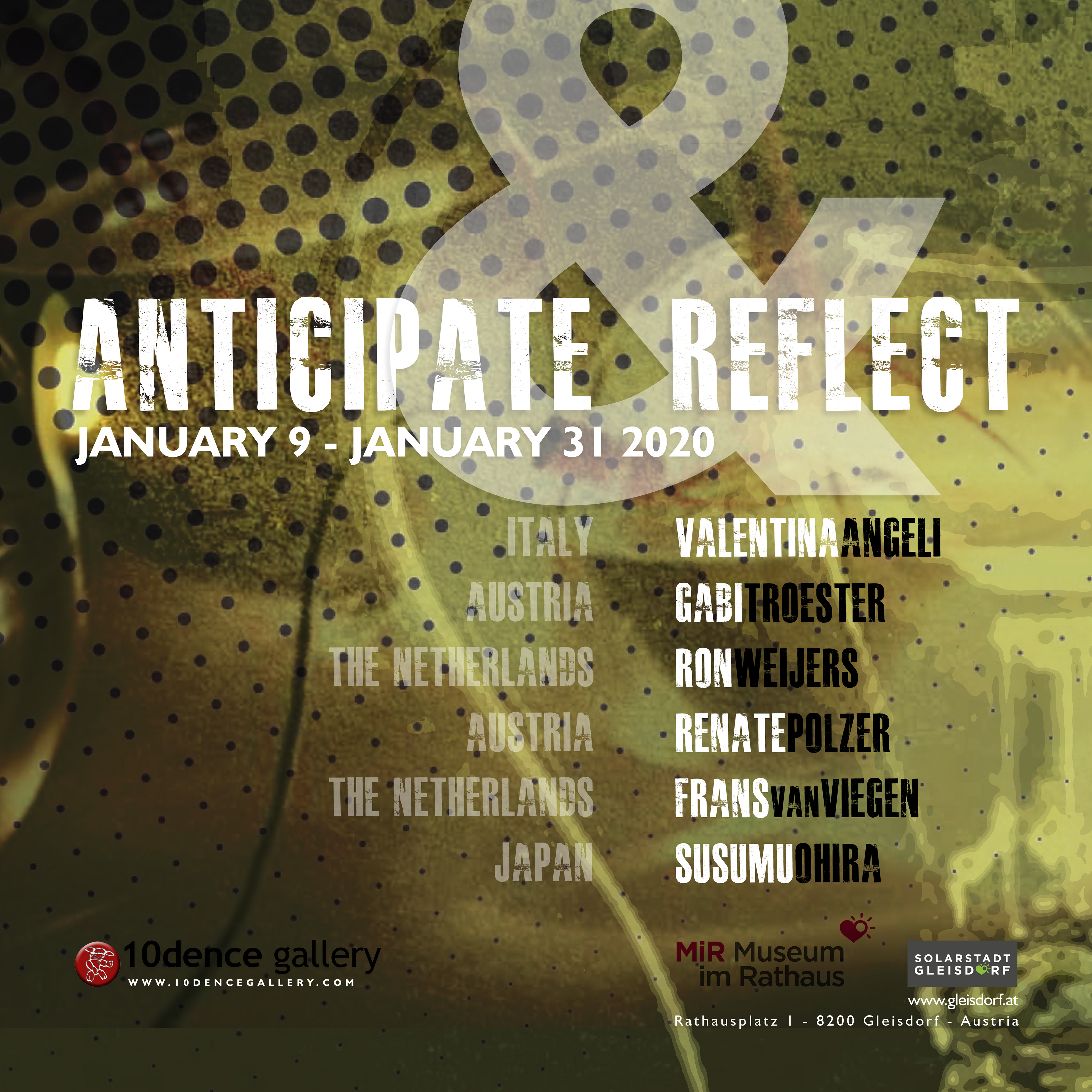 SHONAN International Fine Art Exhibition 2019, artists from 13 countries in Chigasaki Japan 
November 11 till November 24 -2019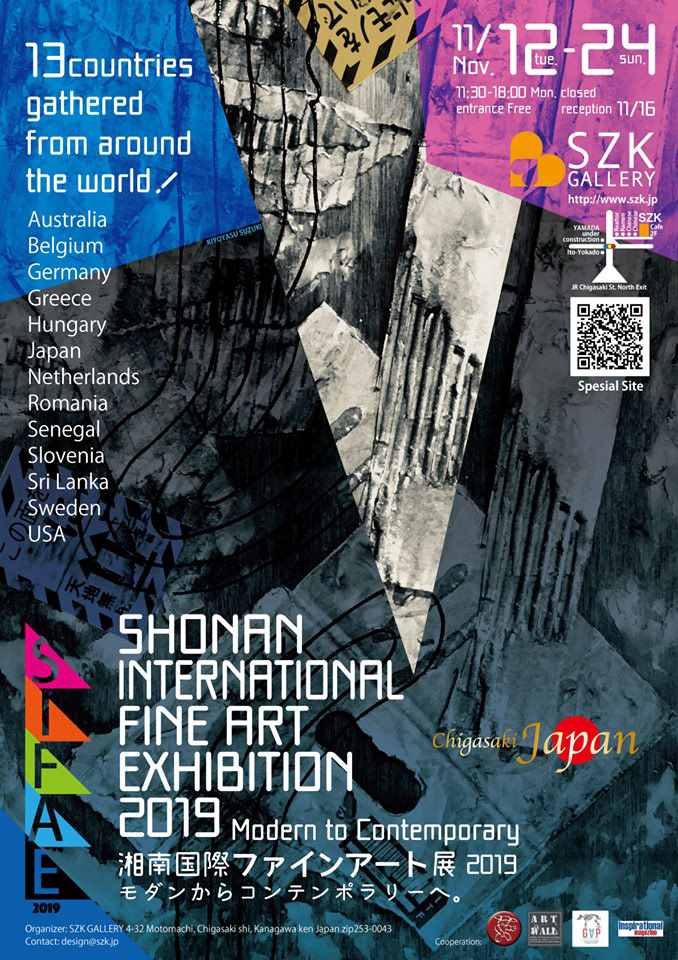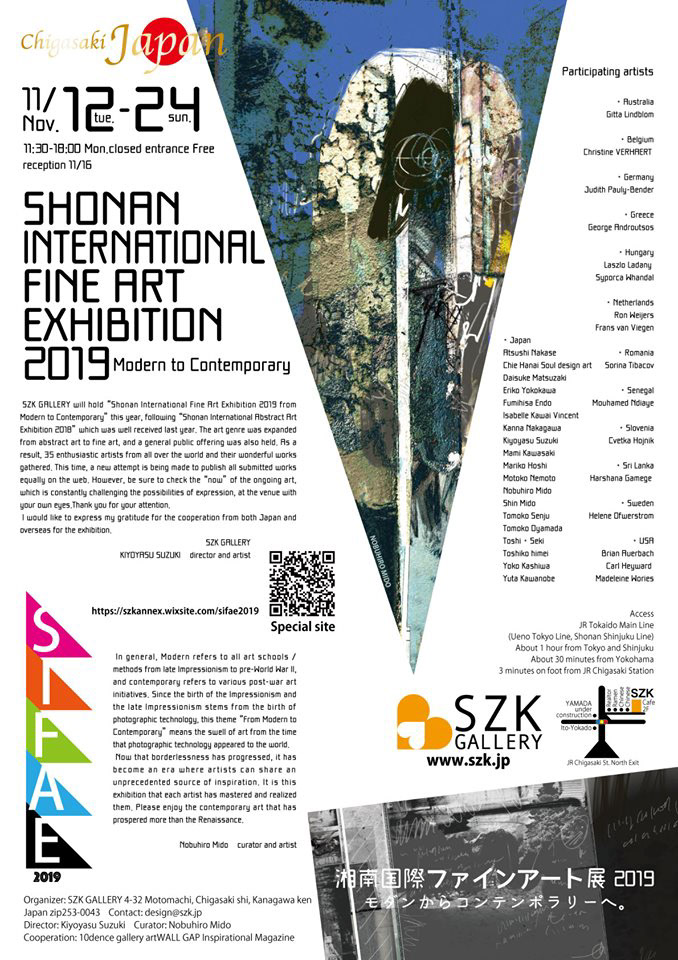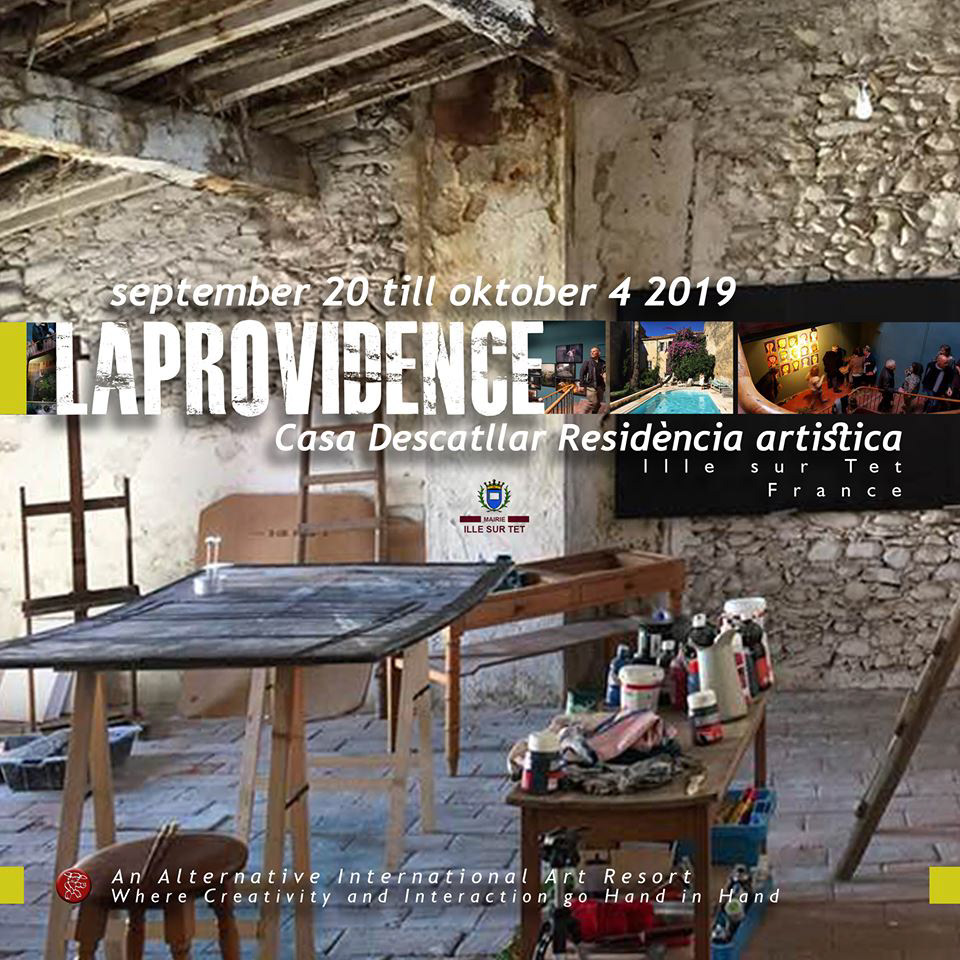 GAP "Crossing Borders" international exhibition ( 25 to 30 artists) in Campo Santo Ghent- Belgium.
August 8 till September 15 - 2019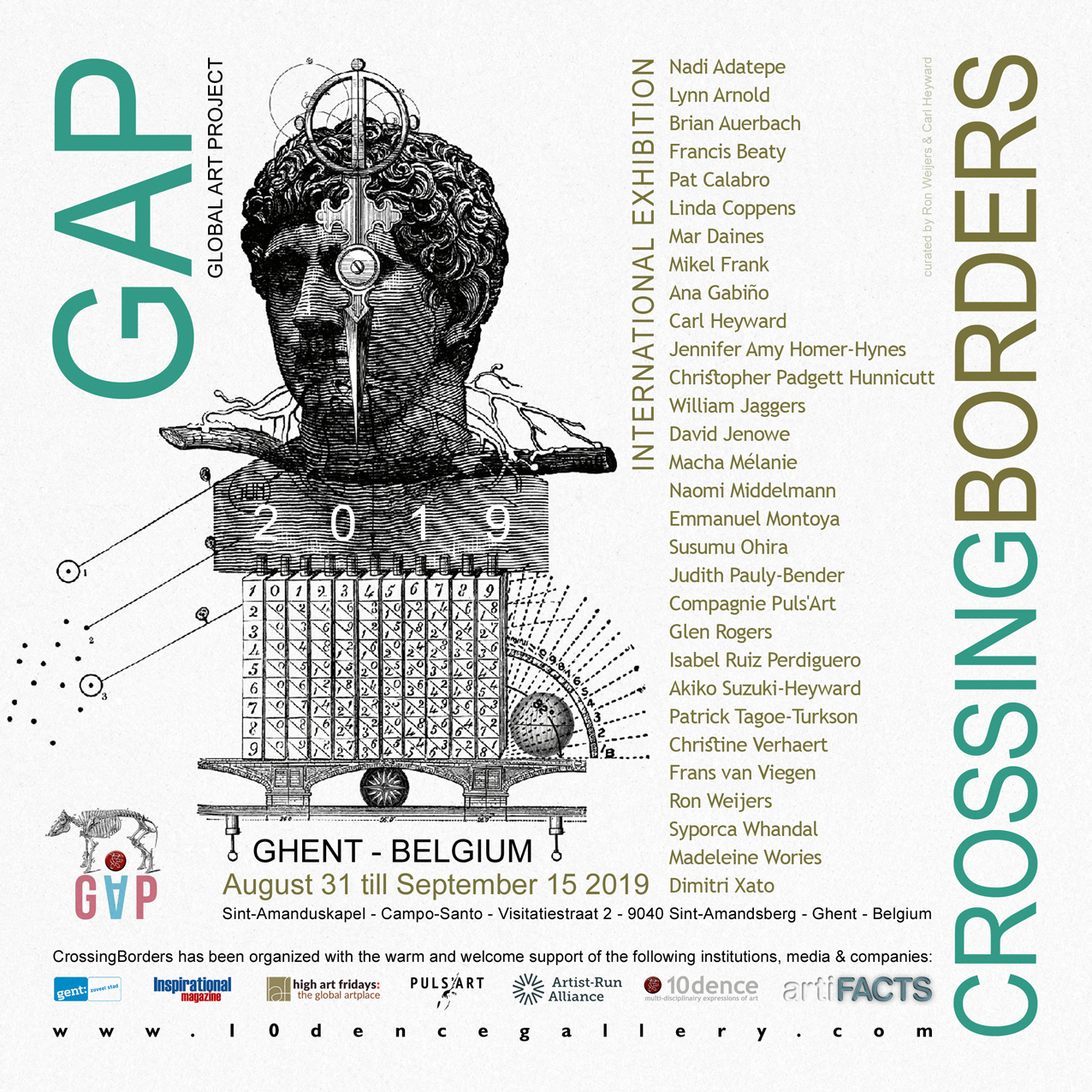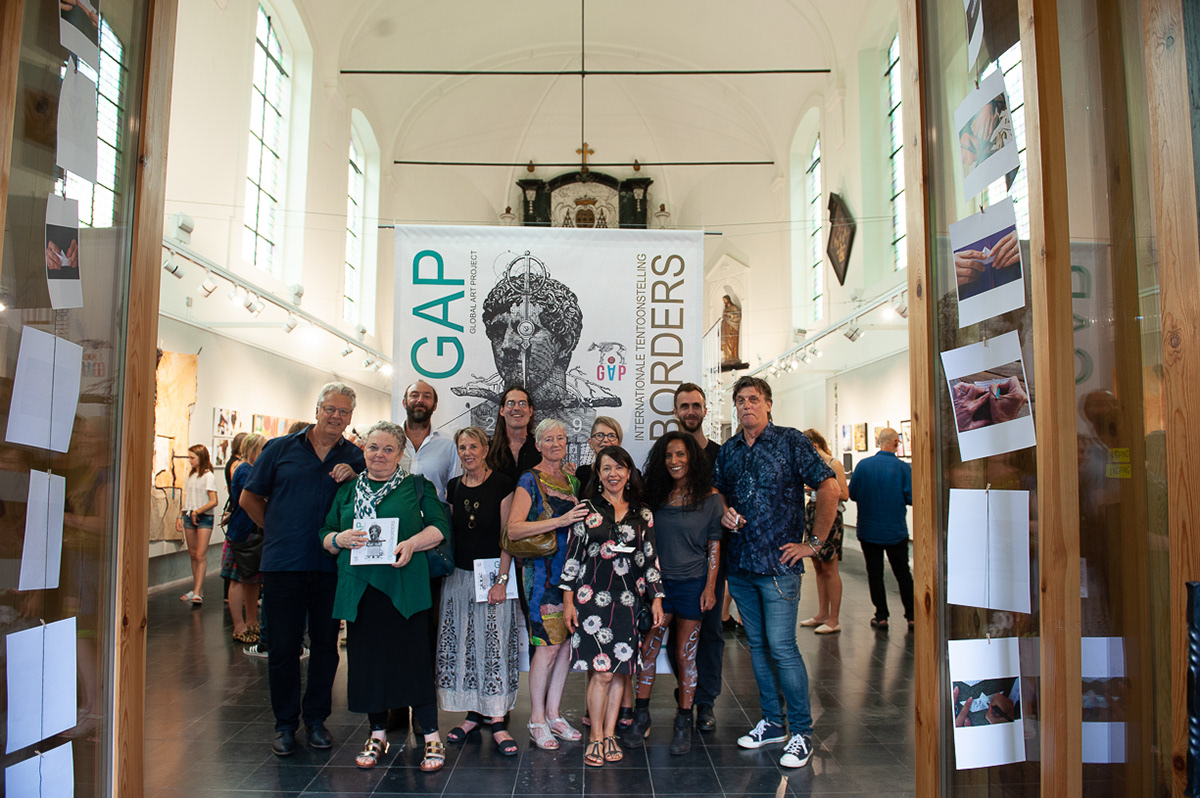 36 in Hilversum wonende en/of werkende kunstenaars zijn door de ballotage en zullen aan de atelierdagen meedoen.​​​​​​​De overzichtstentoonstelling zal te zien zijn van 21 tot 30 juni in Museum Hilversum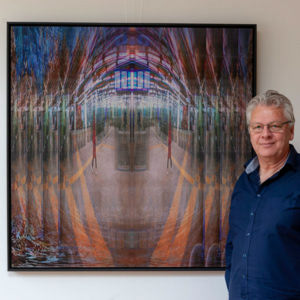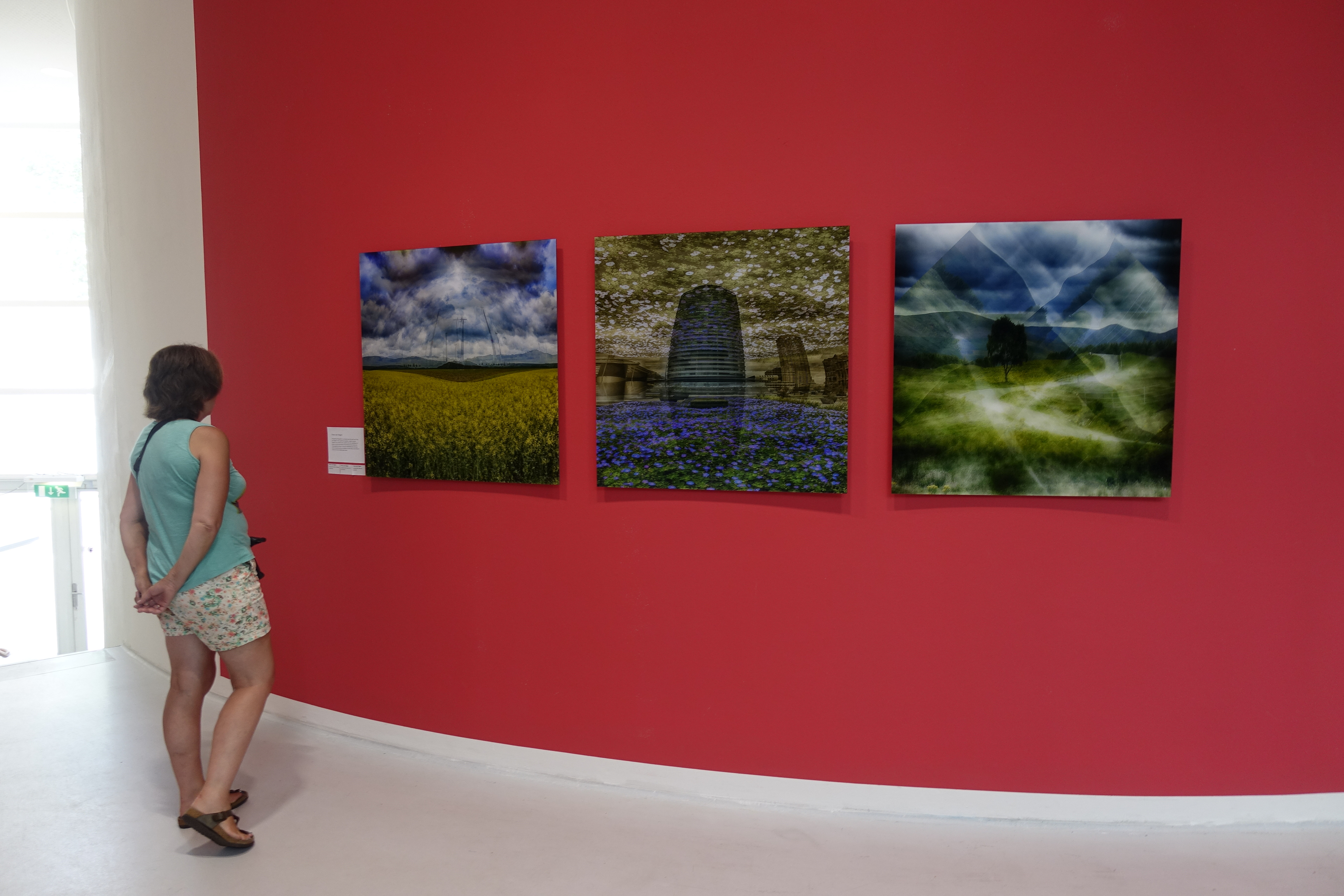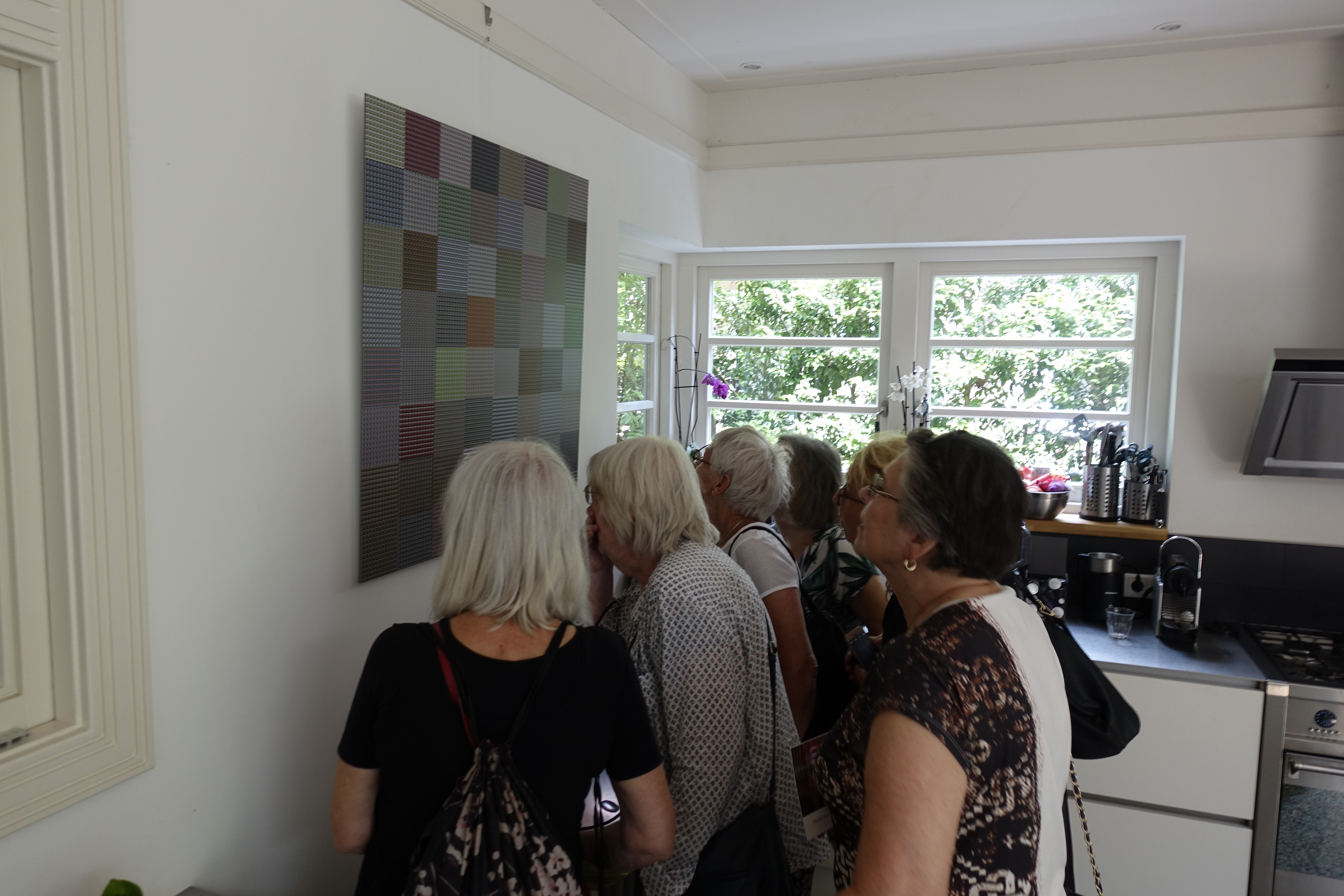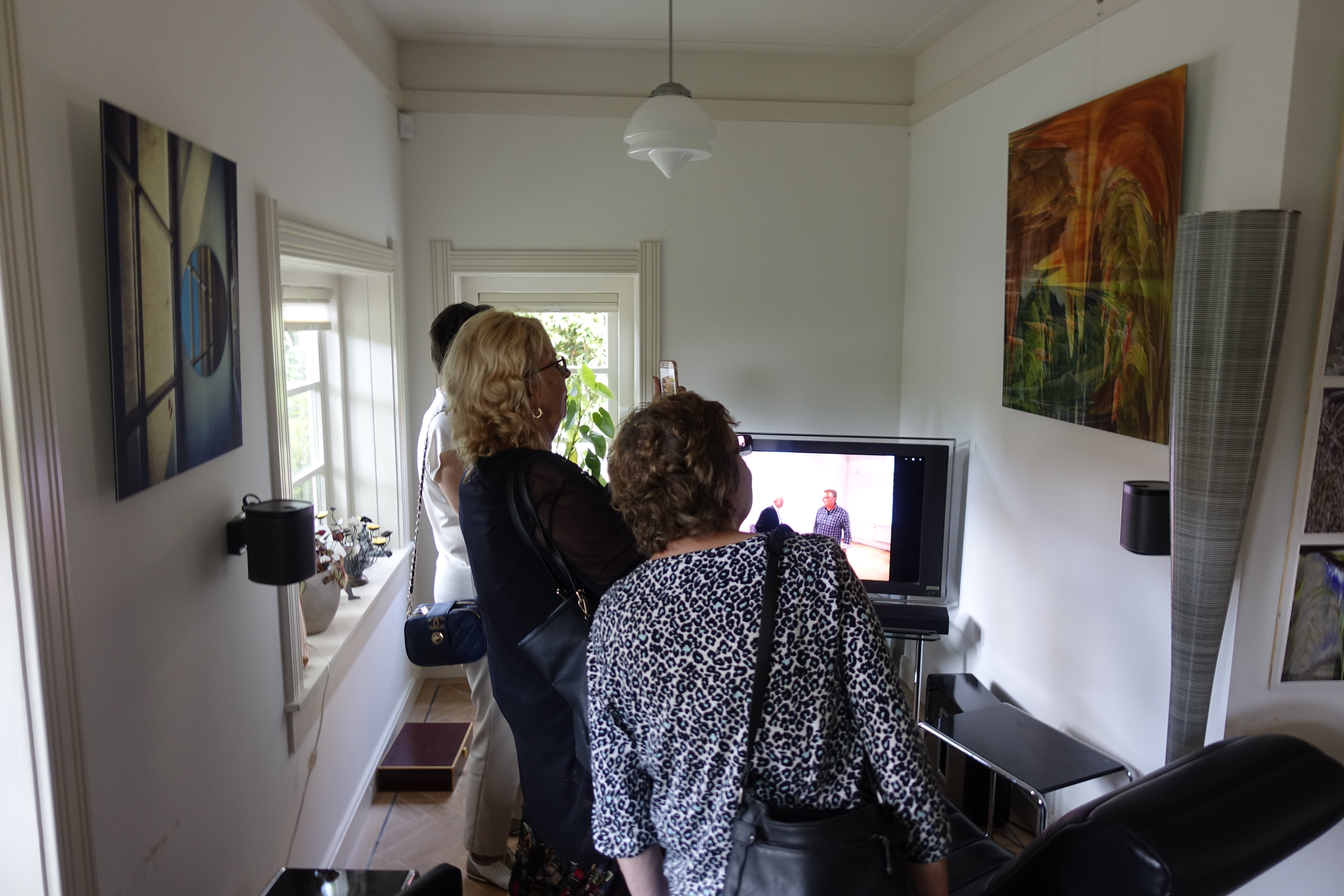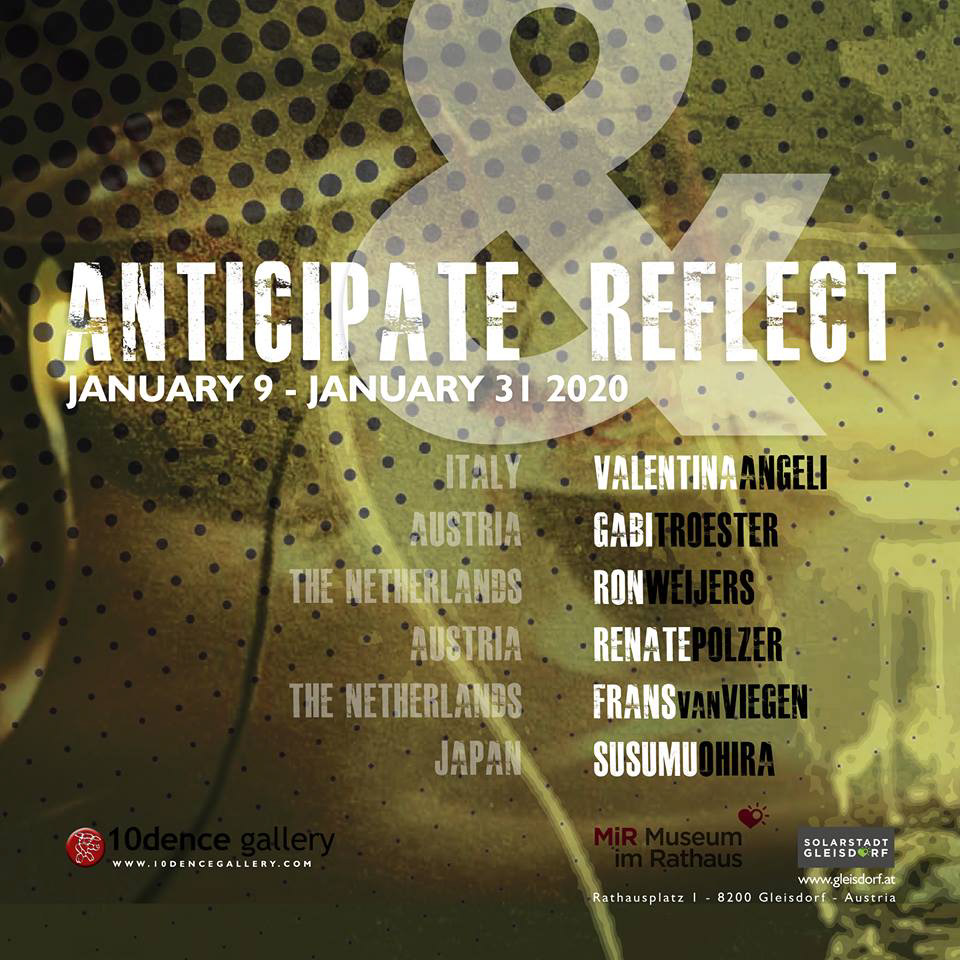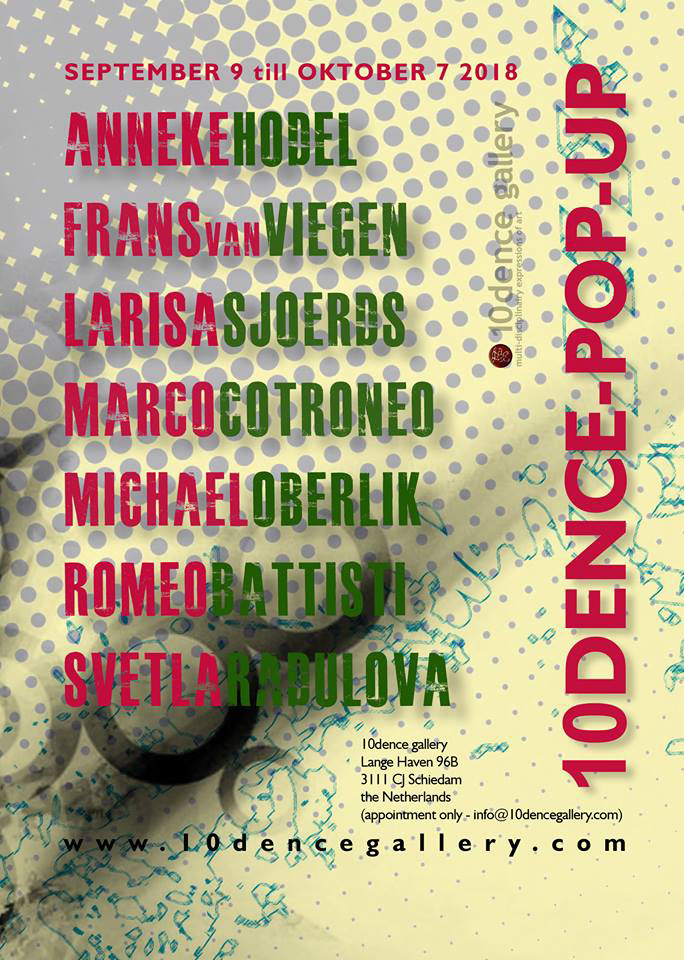 'Contemporary Collaboration' from October 13 till November 11 2018 at Pulchri Studio - Klinkenberg gallery I&II - Lange Voorhout 15 - the Hague in the Netherlands
10dence gallery presents, creates, explores, nurtures and promotes the art that happens when connections are made and knowledge is shared - across the boundaries of the established art-world institutions and their markets.
info@10dencegallery.com   www.10dencegallery.com  
The Poligious Issues exhibitions in Schiedam and Antwerpen have been successful
My interactive, lenticulair work "CHURCHSTATEPATCHWORK" has been shown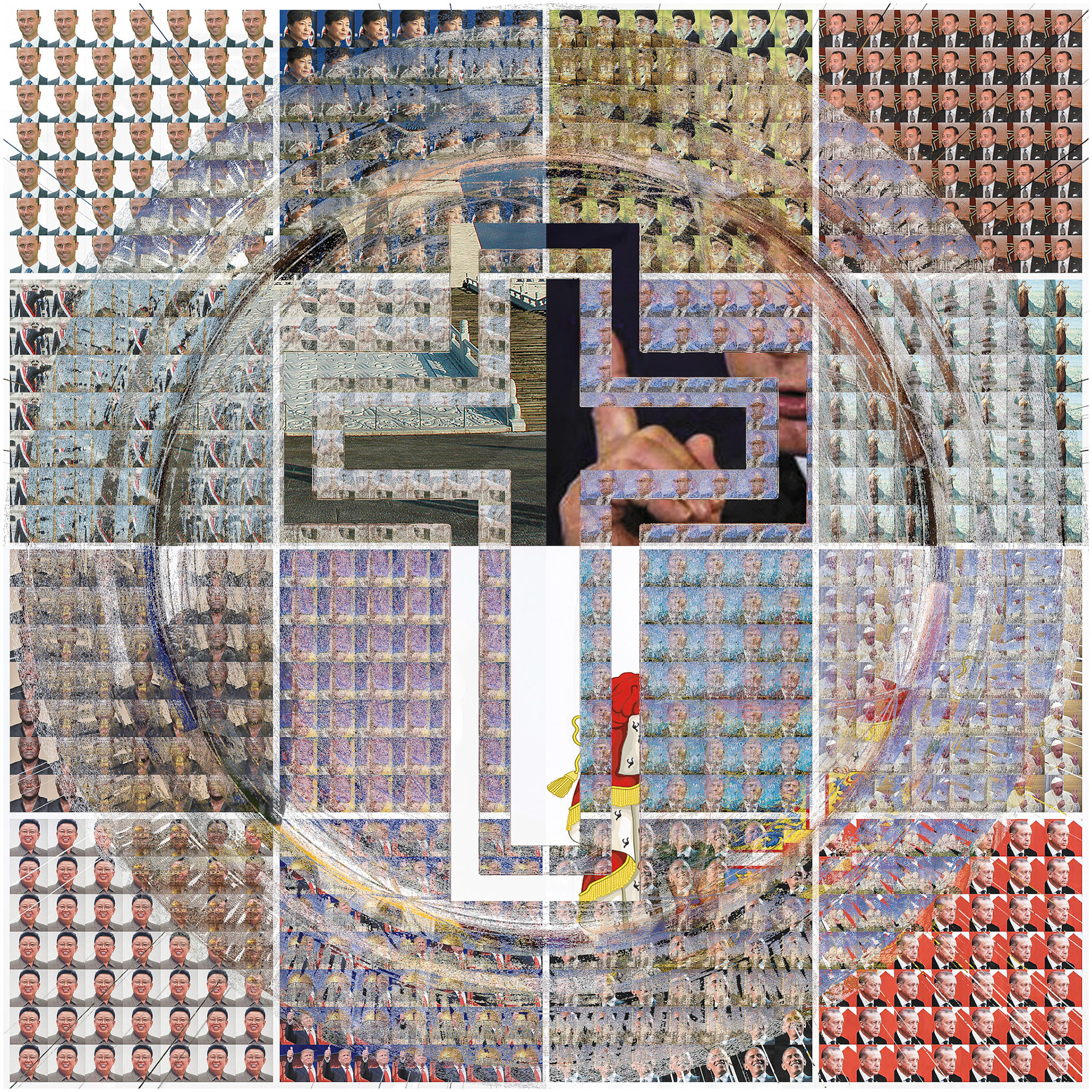 one of 100 New Dutch Photography Talents 2017,